Community Center
Miller and Associates presented to the City Council the final City Auditorium CCCFF Feasibility Study. The study is broken down into the Project Overview, Community Overview, Public Support, City Auditorium, and Implementation. It also gives the data collected from the Public Input meetings and the Public Input Surveys. Near the bottom of this page you will find "Relevant Documents" and under that heading you can read the CCCFF Feasibility Study that was presented.
Grant money was received to help pay 50% of the cost of the study. The next step will be finding the resources to finance the Capital Construction phase. The CCCFF grant for the construction phase, if awarded, is a 50% matching grant with a limit of $562,000 The City will explore other financing options to help defray the cost to see if we can make this a viable project. Please read thru the Feasibility Study, there is some very interesting history included.
RENTAL FACILITIES
The City of Alma has two facilites that are available to be rented for a variety of activities and your get togethers or celebrations. Rent is on a first come first serve basis and the City Clerk keeps a running calendar of when the facitlites are available.
The Johnson Center offers a full kitchen, restrooms, and a 42' x 70' banquet room with 22 tables (30"x96") and approximately 115 chairs.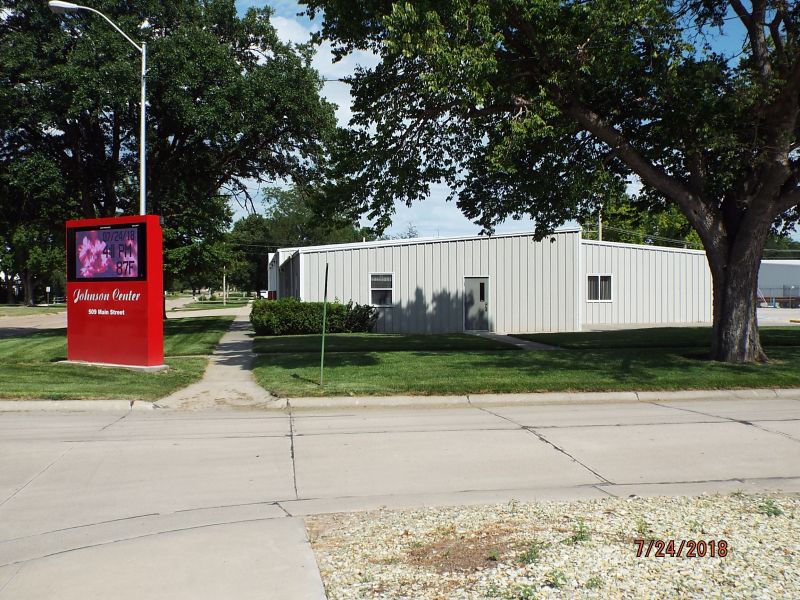 The City Auditorium offers a full kitchen, restrooms, a balcony, a stage, is approximately 60' x 110' (overall dimensions), has 30 tables (30'x96") and approximately 200 chairs. Roller skating and roller blading are also allowed in the Auditorium for an additional $50.00 charge to cover liablity insurance.