Alma Alert Info and Sign Up Page
City of Alma Alerts

The City of Alma actually uses two different "Alert" systems. For several years we have used the CodeRed (from OnSolve) system, that many are already signed up to. This system notifies subscribers of important issues concerning the City of Alma residents. This system will contact subscribers via:
landline
cell phone
email
text message
TTY
or a combination of your choice
Please click here to signup for CodeRed from OnSolve. Or you can now signup on your smart phone. Text the word ALERTALMA to 99411 and it will walk you through the setup.
Now with our new website software, we will also have "Alerts" on our website. This system will put alerts on the website and email and/or text to you, if you desire. If you do not sign up for these alerts, you can still see the alerts on the website.
Please be aware that if you sign up for CodeRed alerts and the Website alerts, you will get notifications from both systems, and may get duplicate alerts.
Stay tuned here to the latest breaking news and alerts from the City of Alma, Nebraska. Subscribe today, to either or both systems, and have News & Notices, and Alerts delivered directly to you through the various options! Just another way we are working harder to better serve our community. If you have any questions about our Alert systems, please feel free to give us a call - let's talk about it.
WEATHER ALERTS
The Harlan County Sheriff's Department offers free weather alerts and other emergency information using AlertSense. You can sign up for AlertSense from Sheriff Becker here.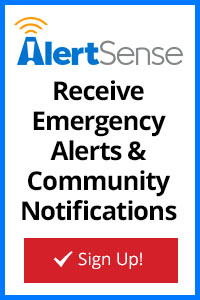 Traveler Alerts
Travel on highways can be challenging at times. Plan your trip using NEBRASKA 511 TRAVELER INFORMATION to know what road conditions are, before you start out. Check your planned route for road conditions, construction, hazards, closures, weather, etc. Know before you go. To be taken to the NDOT (Nebraska Department of Transporation) 511 Traveler Information website, click here.